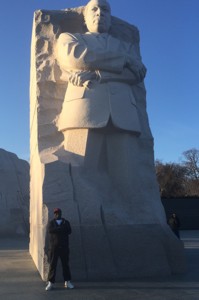 On The Path's Employee of the Year Award for 2015 went to Mr. Virgil Lewis.
Mr. Lewis exemplified OTP's core values with an unwavering commitment and dedication to the children and families that he has served.
His award included an all-expense paid vacation for two to the nation's capital, Washington DC.  The trip included 5-star hotel accommodations, concert tickets to see jazz legend Roy Ayers, NBA tickets, fine dining and much more!
Congratulations and many thanks to Mr. Virgil Hill!